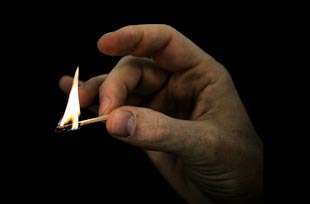 Concept: Pieter De Buysser & Hans Op de Beeck
Image: Hans Op de Beeck
Text & play: Pieter De Buysser
Lightdesign & technician: Herman Sorgeloos
Dramaturgy: Marianne Van Kerkhoven (Kaaitheater)
Production: Hiros
Coproduction Richard Jordan Productions Ltd (UK), Big in Belgium (BE), LIFT fetsival (UK), Theatre Royal Plymouth in association with Summerhall (UK) , Kaaitheater (BE), Stuk (BE), Bit Teatergarasjen (NO) and HAU Hebbel am Ufer (DE), Teater Avant Garden (NO), Archa Theatre (CZ) - Project co-produced by NXTSTP, with the support of the Culture Programme of the European Union
With the support of Koninklijke Bibliotheek België, Göteborgs Dance & Teater Festival, The Flemish Government
Visual artist Hans Op de Beeck and writer-performer Pieter De Buysser have a project together. Hans creates an object, Pieter writes phrases and recites them on the scene. An object, a text, a performer: it is all they need to create this 'book burning'. Hans and Peter don't care about their version of 'the fusion of visual arts and theatre'. Of course the capital T of the Time in which theatre comes to existance merges with the capital S of the Space that is indispensable for visual arts. But Hans does not create scenery, Pieter does not perform inside an installation and the words do not take up a life of their own. What Pieter and Hans try to organize is more like a 'coinciding'. Pieter manipulates the object Hans has made, and at the same time the object manipulates him. Hans doesn't 'portray' Pieter's words, but he is being fertilized, infected and affected by them. The result could be a fable-animal, with a tail that doesn't match its head, a different body and leg. Pieter calls this a 'transformatador'.
What is really important is the book burning and what they want to tell us about it: it is something that is intimate, invasive, unpronounceable. Do you remember the 'Wunderkammer'? The 'Theatre of memory'? Or the 'cabinet of curiosities', the precursor of the museum, that 'miniature world'? It's about places where in earlier days all of our knowledge, everything we knew and wanted to remember, was stored. We now have machines for that purpose: computers are gigantic memories that keep track of everything, but that do not forget, or are unable to. If you only once show your interest in say Alzheimer's disease, and Google it, then this interest is added to your 'profile'. As are all your future questions. Because a computer does not forget anything, ever.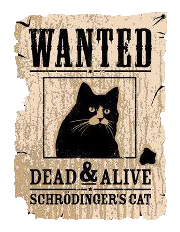 This profile becomes a burden for the rest of your days. Even worse, all the answers you get, are formulated based on this profile. You are asking questions to discover new things, but the only thing the search engine does, is confirming what you already knew: it is reflecting back your own ideas. You are only indoctrinating yourself. Your profile is an incredible complex fable-animal in which you don't recognize yourself anymore, at all. One that makes you ill at ease. One you want to get rid of, as soon as you can. This is, however, impossible. You are stuck to it, it haunts you, it's inside your skin. And through Face- and other books, everybody has access to it, the intimate is up for grabs and made worthless. 'Book burning' is about all of this and much more. About the need to erase your own profile, to protect your own DNA code, to disguise, to forget. About the right to burn 'the book about everything'.
Press
Essay